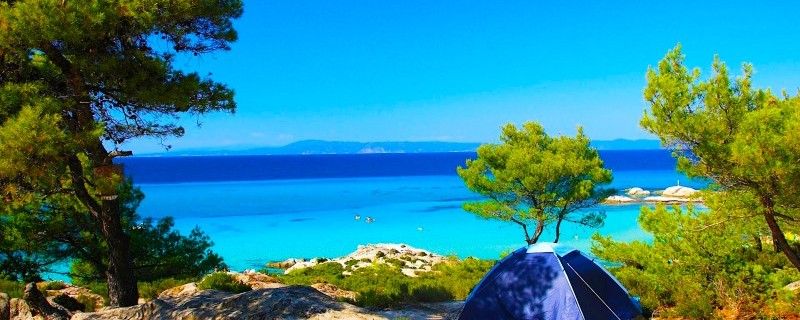 Cambing in Greece includes all information for your vacations in Greece, especially for those of you who adore camping. In Greece you can find a selection of Cambings. In our blog you will find information about all cambings in Greece with details and info about the location, services available, pictures, maps and contact details, will assist you to organise your vacation in Greece.
All the campings are operating under the authorisation of the Greek Tourist Organisation so they provide the best service available. We wish you to enjoy camping, nature, sea and sun,
There are good campsites in Peloponnese (Foinikounta, Gytheio, Pylos, Elafonisos, Drepano), in Mt Pilio (Kato Gatzea), in Macedonia (Pieria, Halkidiki etc), Ipeiros (Syvota), Thrace (Fanari Komotinis) as well as in every resort in Cyclades, Dodecanese and Ionian islands.
Have a great vacation in Greece and Greek Islands